Gwadar Campus
Gwadar Campus - University of Turbat
Background
The idea of establishment of a Sub Campus of Turbat University (UoT) in Gwadar was initiated by the Vice Chancellor (VC) Prof Dr. Abdul Razzaq Sabir in 2015. A team of expert led by the VC, prepared and tabled the proposal of establishment of Gwadar Campus in Syndicate in its third meeting as item No.6 held on May 30, 2015 for approval. The expert team was comprised on Director IBLC and Dean Faculty of Arts and Social Science Dr. Abdul Saboor Baloch, Ex- PD of UoT Manzoor Ahmed Baloch, DF/Registrar Ghulam Farooq Baloch, Muhammad Hayat, Director Public Relation Ijaz Ahmed and chairpersons of various department. The Finance and Planning Committee also endorsed and approved the idea of establishment of Gwadar Campus in its fourth meeting as item No.5 held on June 29, 2015 held at Karachi.
After thorough discussion and approval of recommendation towards establishment of Gwadar Campus from different meetings and statuary bodies the proposal was presented in the UoT's apex statuary body (the Senate) during its first meeting chaired by Ex-Governor Balochistan/ Chancellor PSUs Muhammad Khan Achakzai, held on March 30, 2016 at University Public Library Turbat.
In pursuance of principle approval by Ex- Governor Balochistan, the Higher Education Commission Pakistan issued a notification on July 4, 2016 to set up a Sub Campus of University of Turbat at CPEC central city Gwadar.
Current building and departments in Gwadar campusThe university campus started its academic activities from January 2017 in a part of Govt. Boys Degree College building for interim period with four BS programs in the fields of Management Sciences, Computer Science, Education and Commerce. Besides a portion of College building for academic activities, two other buildings for hostels were also taken on rent.
Enrollment and facultyThe first admissions in four BS Programs were announced on August 31, 2016 while applications for the position of Lecturer were invited on October 18, 2016. At present around 400 students are enrolled in the Campus. The number of regular faculty members is 15 while 17 teachers are providing services on part time basis.
No Objection Certificate to Campus by HECThe HEC accorded formal recognition of the campus in September 2018. Here it's worth mentioning that among all the university's Sub Campuses of Balochistan, only Gwadar campus has been recognized by HEC so far.
INFRASTRUCTURE AND OTHER FACILITIES AT GWADAR CAMPUS:
Academic and Admin Block.
Male students and Faculty Hostel.
Female students and Faculty hostel
Guest House
Seminar Hall.
Cafeteria.
40 MB Internet and WiFi Service.
Computer Lab with 35 latest Computer with internet connectivity.
Central library with two thousands Books.
Transport Facility.
30 KW generator for academic and Admin Block.
10 KW generator for Boys Hostel
5 KW generator for Girls Hostel.
Need Based Scholarships for deserving students.
Merit Based Scholarships.
BEEF Scholarships
Students Support Program (SSP) Scholarships
Laptop Schemes.
Exposure visit/Study Tour.
Seminars/workshops/sports week/business Gala
Training workshop for faculty members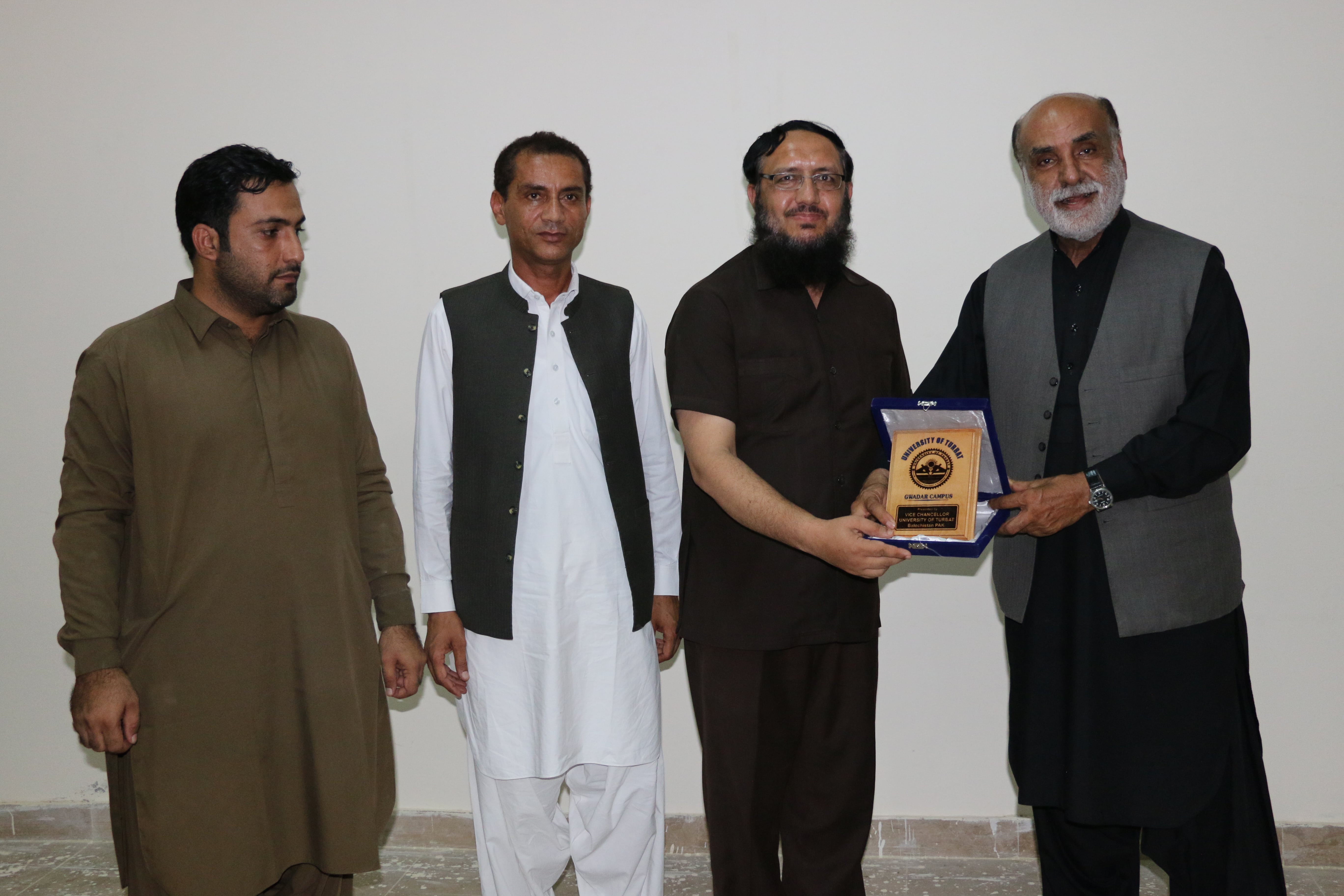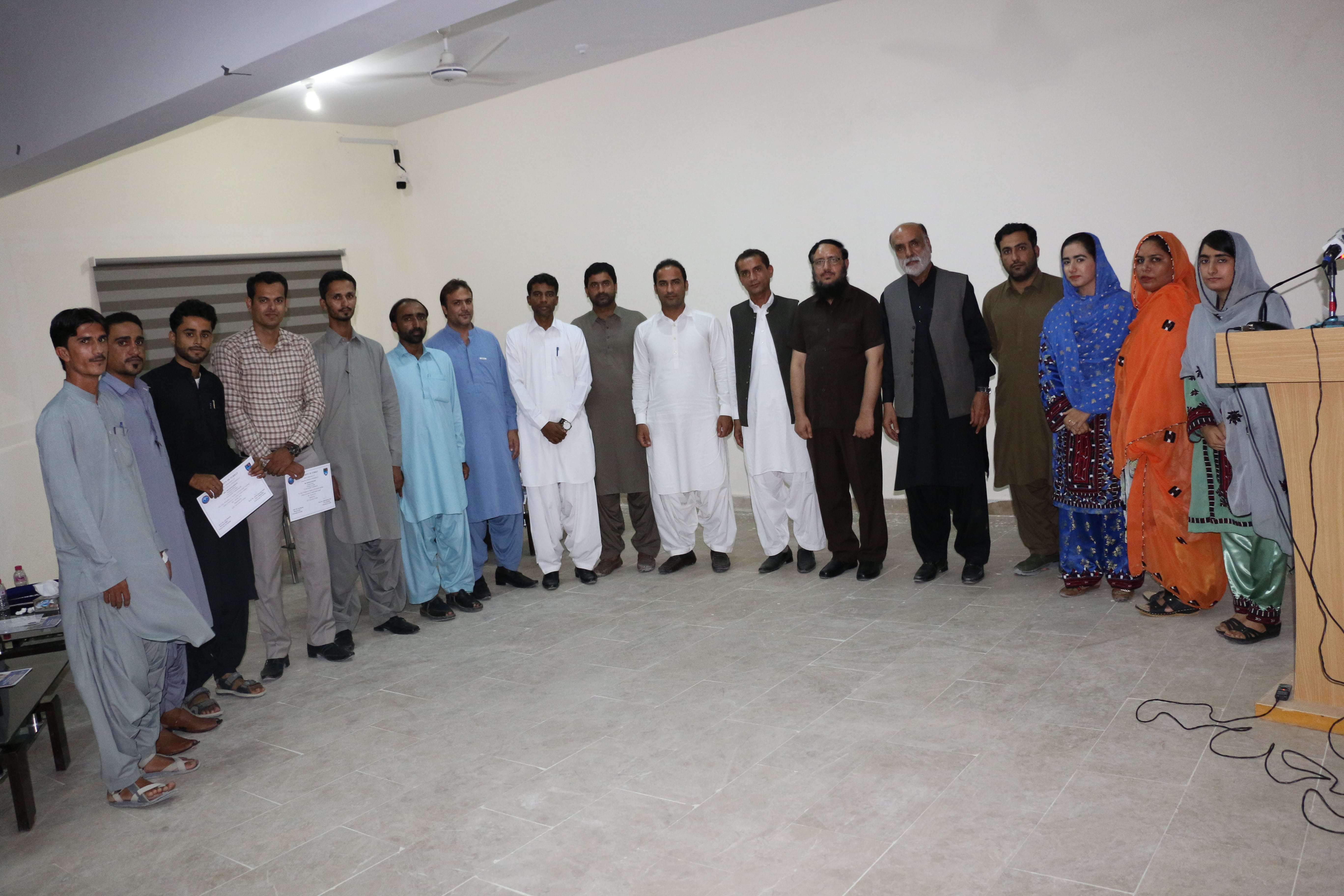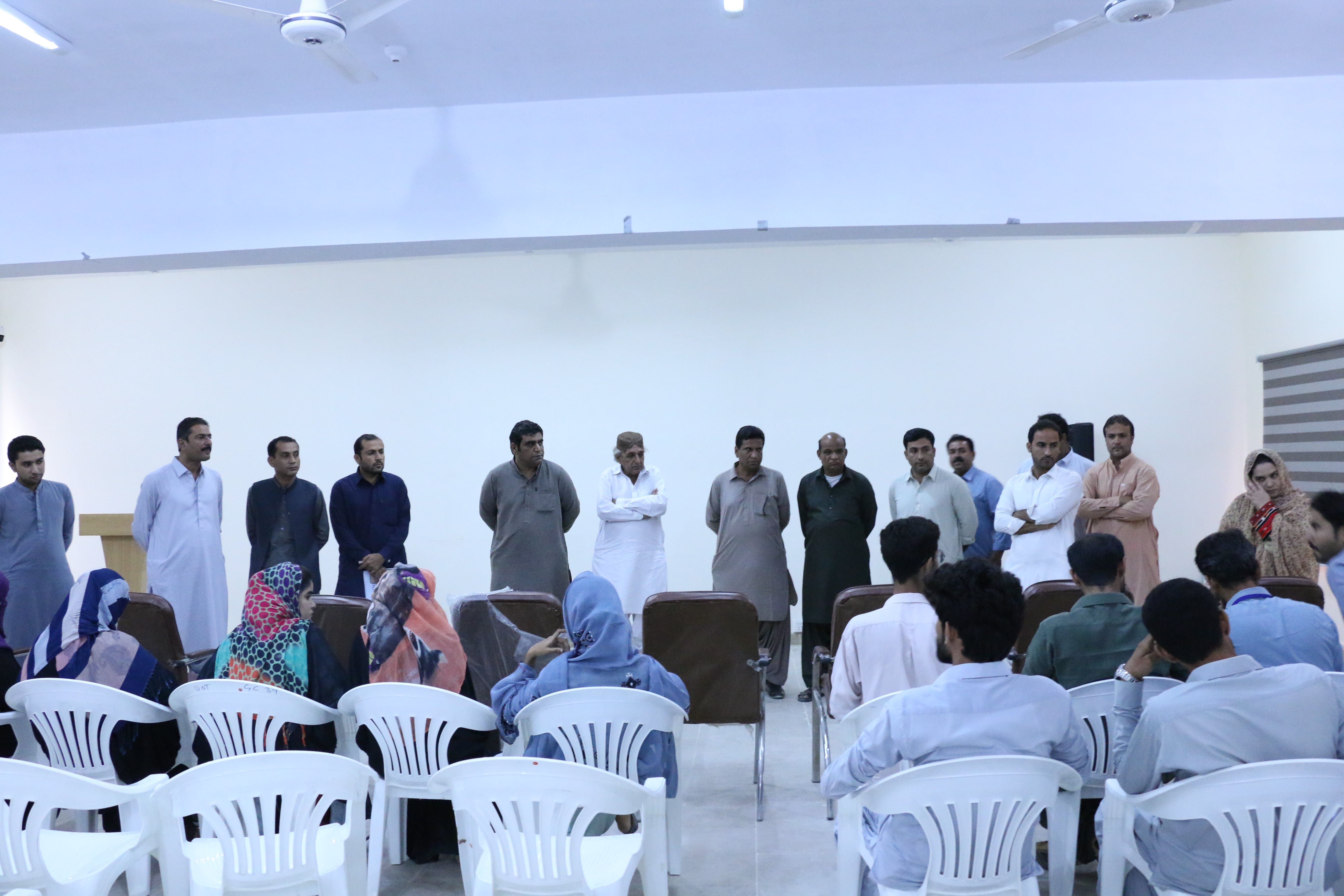 Progress towards establishment of University of Gwadar
Here it is pertinent to mention that Government of Pakistan had decided to establish a University at Gwadar under CPEC and accordingly a project titled "Establishment of University of Gwadar" was included in Federal PSDP 2016-2017, and 2017-18. Then Prime Minister of Pakistan during his visit to Gwadar, formally inaugurated the project of University of Gwadar on 1st September 2016 as a part of project under CPEC. At the same time Federal Government/HEC asked VC Turbat University:
To prepare Charter of University of Gwadar.
To prepare PC-1 for Gwadar University.
To ask local administration for allotment of state land for University of Gwadar.
To establish UoT's campus at Gwadar (as future university of Gwadar).
Charter of University of Gwadar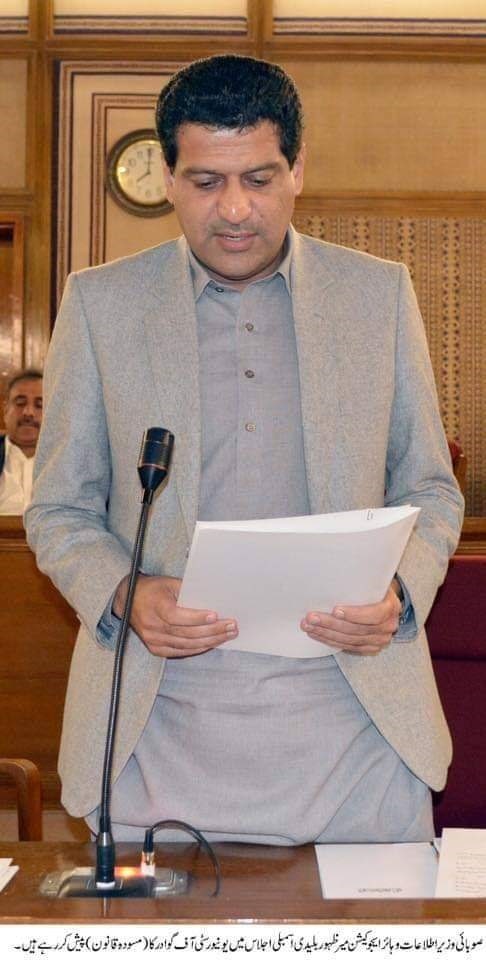 Meanwhile the HEC requested University of Turbat in July 2016 to prepare the Charter of the University of Gwadar. Accordingly the draft charter was prepared by UoT and submitted to HEC in March 2017. After betting the Charter by HEC and concerned forums, it was finally passed by the CM Jam Kamal led Balochistan Assembly on 3rd November, 2018, and the same was assented by the Governor Balochistan/Chancellor Public Sector Universities (PSUs). The bill was presented by the provincial minister Mr. Zahoor Ahmed Buledi. Governor Balochistan Honorable Justice (R) Amanullah Khan Yasinzai during meetings with VC UoT assured to take every possible steps for development of Gwadar Campus and establishment of University of Gwadar.
Earlier VC UoT Prof Dr. Abdul Razzaq Sabir along with Director Gwadar Campus Mr. Ijaz Ahmed, on 7th September 2018 has given a detailed briefing to the CM Balochistan regarding Gwadar University Project.
PC-1 /Feasibility Study of University of Gwadar (PC-II)
On the request of HEC, a PC-I was also prepared by University of Turbat at a cost of Rs. 5.727 (Billion) and submitted to HEC in the end of 2016. Meanwhile a meeting was held in HEC on 29th November 2016 in which it was decided that instead of PC-I, a PC-II should be prepared to conduct the academic feasibility of the University. Accordingly a PC-II was approved by the CDWP on April, 2017. Feasibility study completed and submitted to HEC in April 2018. The PC-1 will be prepared by HEC on the basis of the recommendations of feasibility study. According to feasibility study, the Gwadar University will be a residential university. The University is conceived to be a special purpose university which shall produce high quality human resource for CPEC.
Land for University of Gwadar
A piece of state land measuring 500 acres located in Mouza Shabi Tesil District Gwadar under khasra No.20, 21, had been allotted in favor of University of Gwadar in September, 2018. However the efforts are underway to acquire a piece of land for Gwadar University in education enclave earmarked in newly launched Gwadar master Plan.