About
University of Turbat
Tradition Innovation Excellence
The University of Turbat (UoT) is located at Turbat (District Kech) in Makran Division. The people of the region had always longed for a university nearby. Their dream finally materialized in the shape of an independent University when the academic activities started in the institution in May 2013 as a full-fledged university.
Prior to getting the status of a full-fledged University in 2012, it has remained an HEC Recognized Sub Campus of the University of Balochistan (UoB) from 2009 to 2012.
The University of Turbat Act. 2012 was passed by the Provincial Assembly of Balochistan on 20th June 2012, assented to by the Honorable Governor Balochistan on 26th in the same year, and was notified in the Provincial Gazette on 28th June 2012.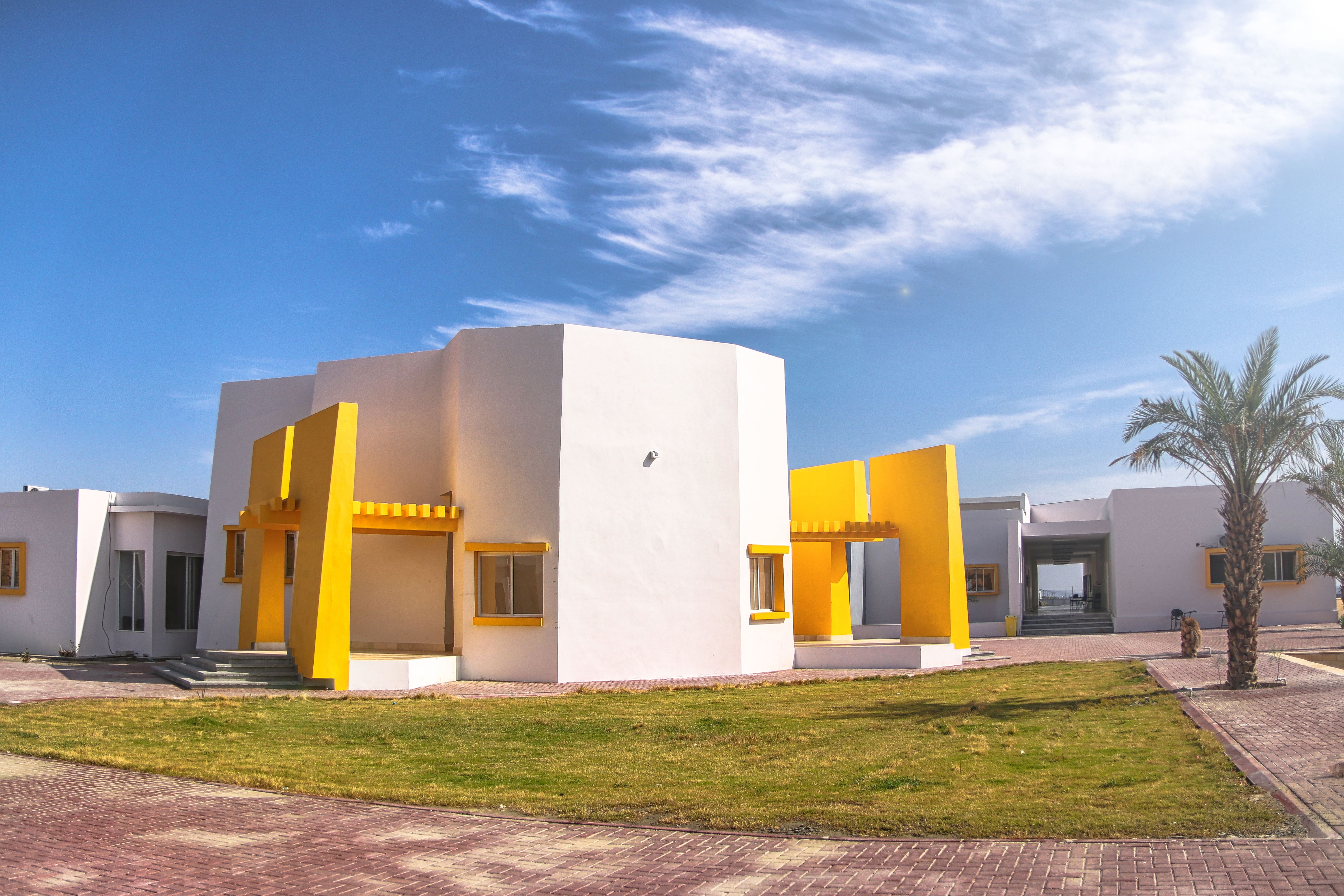 After completion of required formalities including submission of feasibility report, and by HEC experts evaluation, the University of Turbat was recognized by the Higher Education Commission of Pakistan as 168th Public Sector University in the country and Second Public Sector General University in Balochistan on 12th March 2014.
The main objective of establishing this university is the provision of better opportunities for quality higher education to the students of the entire province, mainly the remote and backward areas of Makran Division including districts of Kech, Panjgur, Gwadar, and neighboring districts of Awaran, Kharan, and Washuk (which cover around 1/5th of the total area of the province) to bring them at par with the other parts of the province/country in all walks of life.
The university has been shifted from a rented building to its permanent building situated adjacent to M-8 at Ginna area in October 2017. The new building comprises all facilities for learning including academic blocks, classrooms, lecture theaters, video conference hall, Computer labs, multipurpose hall, Chemistry labs, Cafeteria, Student facilitation Centre, admin blocks, Bachelors Hostels, Central Library, boy's hostel, girl's hostel, residential colony, sports complex, mosque, Model School, Banks, and Medical Center as well as water and drainage facilities and internal roads and Footpaths. Despite the heavy odds and daunting challenges, the University of Turbat is on its way to bringing an educational revolution in the domain of higher learning in the Makran Division. The provincial and the Federal Governments (through HEC) have taken all steps to expedite the process of Uplifting Turbat University. Professor Dr. Abdul Razzaq Sabir and Professor Dr. Abdul Saboor Baloch took over the charge as first Vice-Chancellor and Pro-Vice-Chancellor of the University respectively.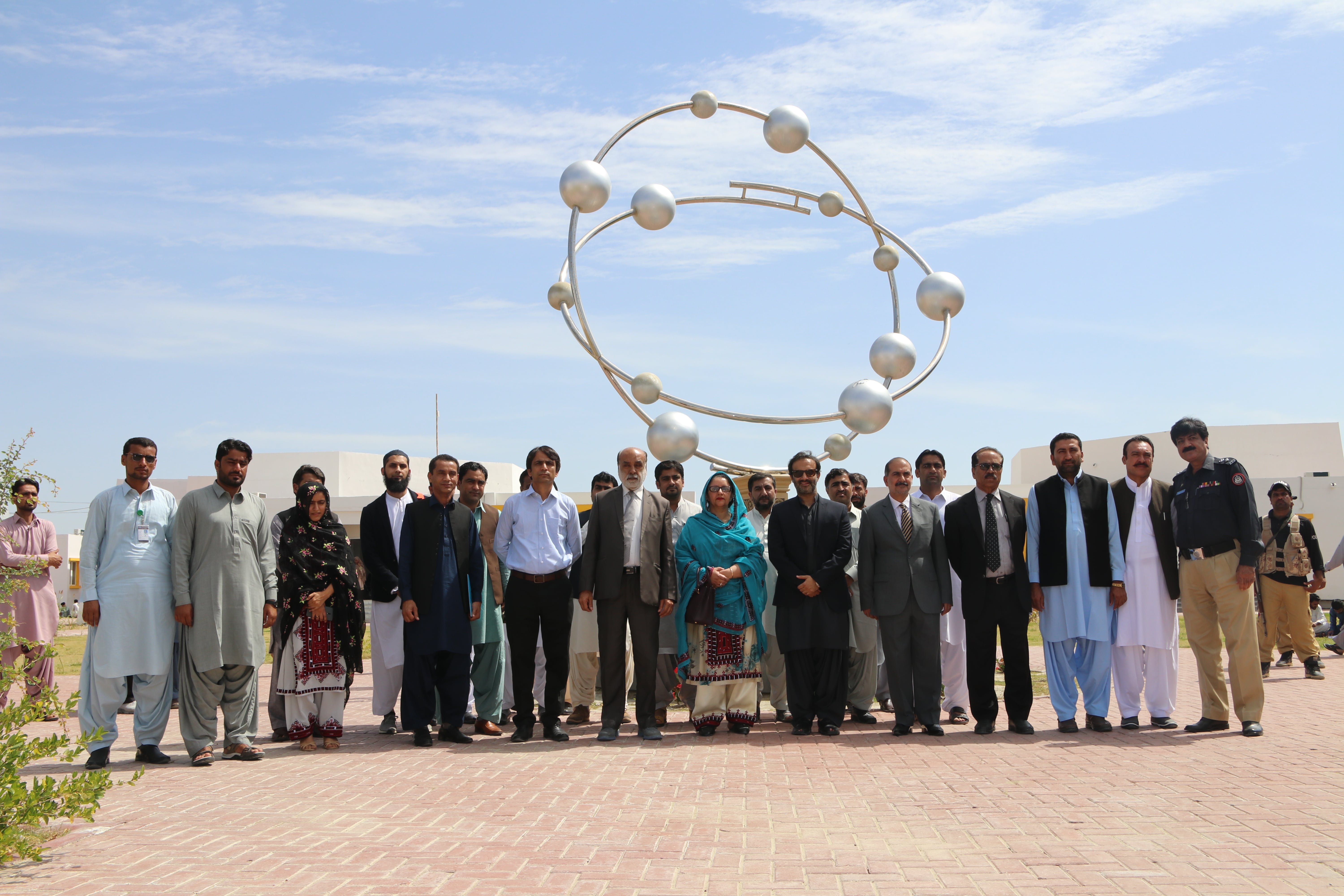 Within a short span of time, the Vice-chancellor with the support of qualified faculty members and smart working administrative officers and staff succeeded to enlist UoT among the fast-growing institution of higher education in the country.
Before transforming into an independent university three programs (BBA 4 years, BSCS 4 years, B.Com 2years) were being taught in sub-campus of UoB but now there are 27 programs in 13 departments including M.Phil./MS in Balochi, Chemistry and Business Administration.
With around 3000 students and over 200 employees, the University of Turbat has been providing quality education and enhancing the entrepreneurial skills of the students.
The university is providing financial assistance to its students through Prime Minister's Fee Reimbursement scheme, Balochistan Endowment Fund, HEC Need Based and merit based Scholarships, Kareem Dashti scholarship, Meer Ilahi Bakhsh Scholarship and many other scholarships sponsored by philanthropists.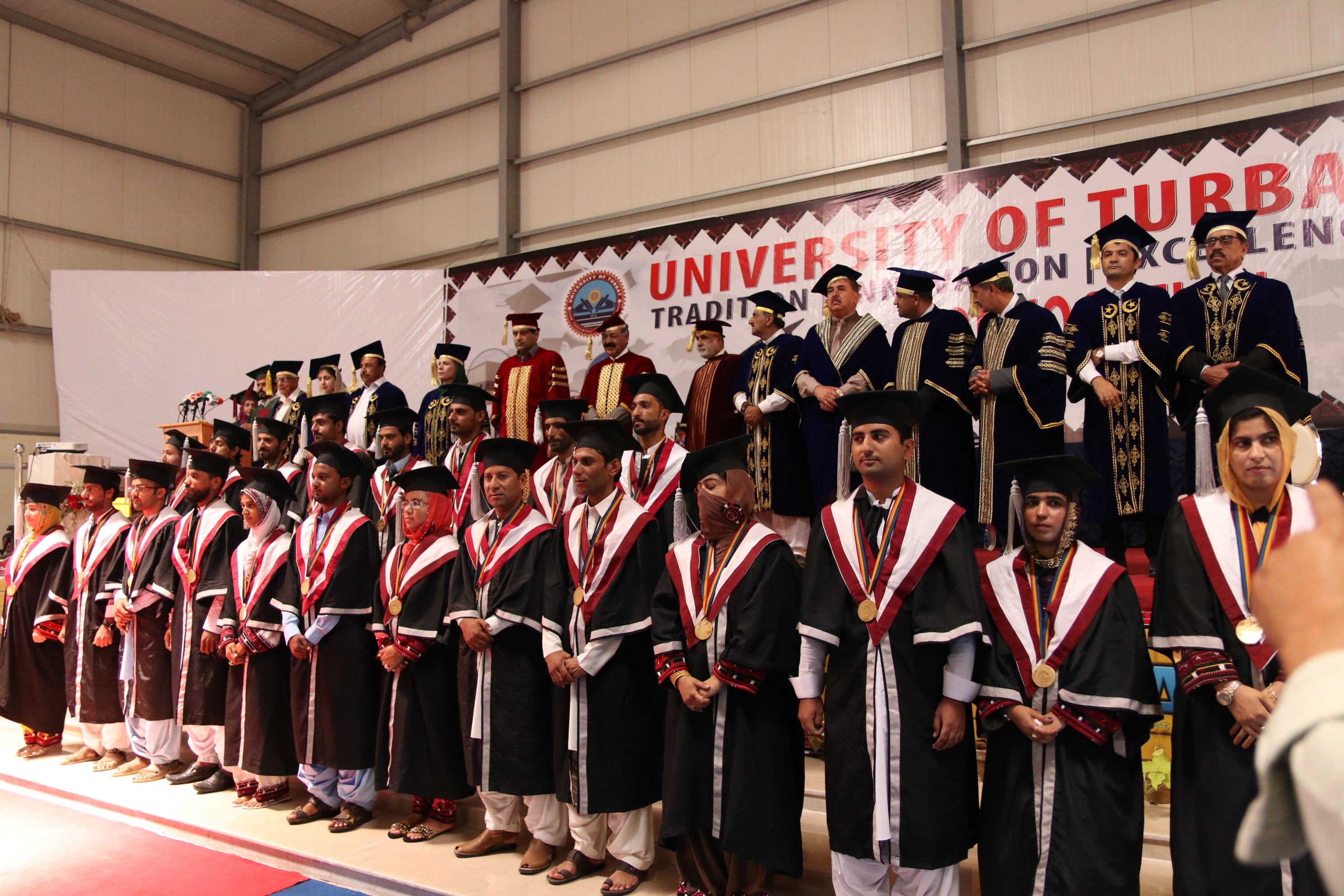 The passed-out graduates and alumni of the University are expected to play a vigorous role in the activities of the projects under China Pakistan Economic Corridor (CPEC) to bring about prosperity in the region.
The University of Turbat believes to promote a culture of innovation and entrepreneurship, to foster integrative thinking among students.
In this short span of time, the University of Turbat earned a number of accolades that have been acknowledged by people from all walks of life in the country.
Around 60 faculty members and scholars have been sent to different universities of Pakistan and abroad for M.Phil., MS, Ph.D., and MS leading to Ph.D. under the Human Resource Development Program (HRD), Aghaz e Haqooq Balochistan Scholarship and other HEC scholarships scheme. Some of them, after completion of their studies, have re-joined University, and the rest of them are expected to rejoin the university in near future. By the year 2023, the number of Ph.D. faculty is expected to raise up to fifty.
With 80 highly committed faculty members including 12 Ph.D. and 35 M.Phil./MS qualified, the University of Turbat has grown to become a research-led university, known for its excellence in teaching, innovation, and academic services being rendered to the people of Makran, Balochistan, and other provinces as well.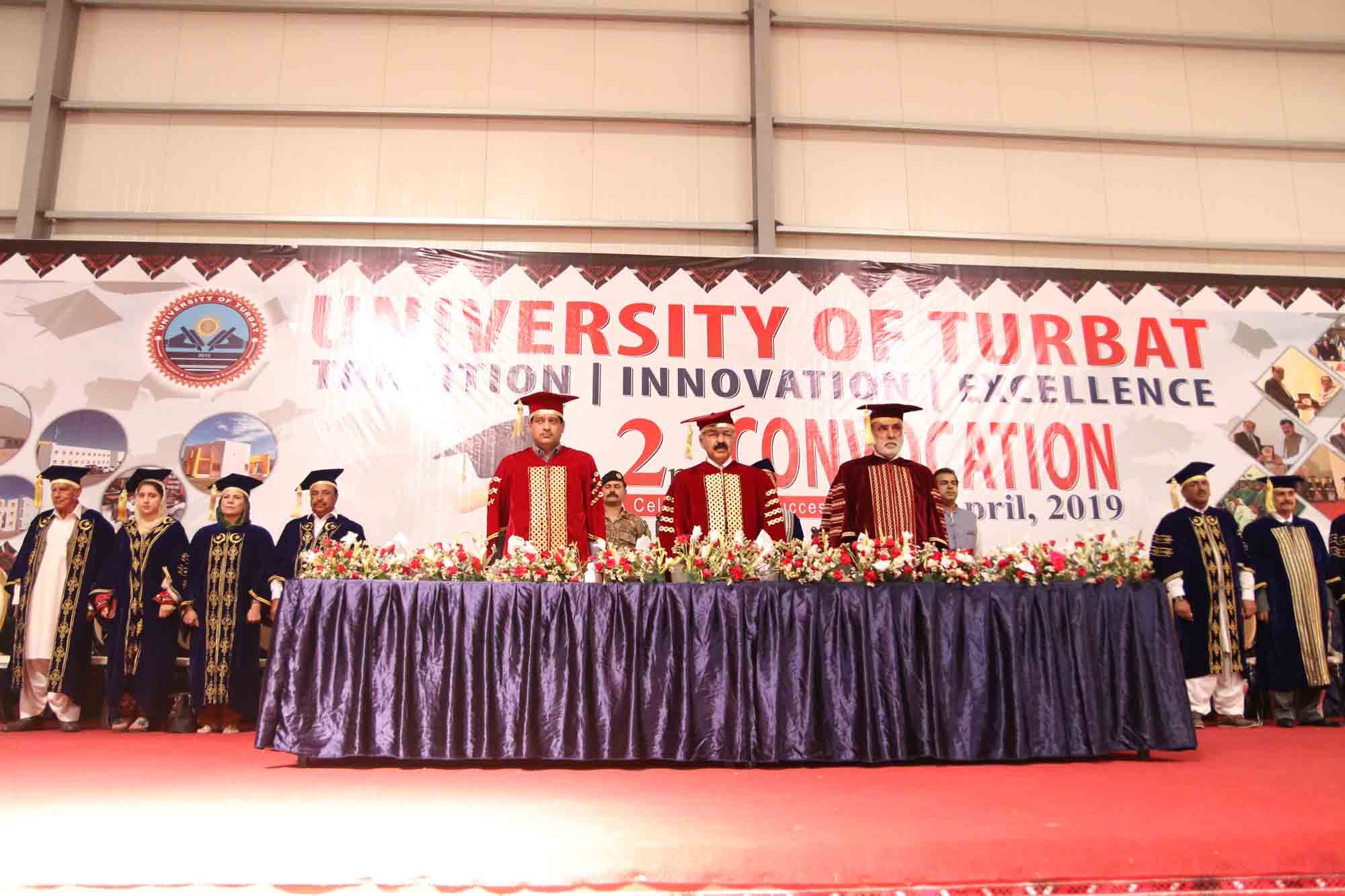 The University of Turbat organized its 1st convocation on 8th March 2017 in which 220 graduates were conferred degrees and 12 position-winning graduates were also awarded gold medals. The 2nd convocation was held on 24th April 2019 in which almost the same number of students were conferred degrees.
The University succeeded to hold the meetings of its statuary and other bodies like Syndicate Ten times, Academic Council Ten times, Finance and Planning Committee Ten times, Academic Council eight-time, Advanced Studies and Research Board (ASRB) Eight times, selection board seven times, as well as the most important meeting of the apex body namely Senate Four times.
Research and publications have been the defining distinction of the University of Turbat ever since its establishment. Earnest efforts were consistently made to promote vibrant research culture and provide a favorable environment to both its faculty members and students for exploration and innovative market-oriented higher learning.
The University of Turbat launched its very own annual Research Journal GIDROSHIA for this specific purpose while IBLC also has initiated its research journal (MEERI) duly recognized by the HEC.
The Office of Research, Innovation, and Commercialization (ORIC) is striving to establish strong links with industry in order to facilitate the students for seeking internships and getting research projects for ensuring their future careers.
A bi-annual newsletter "KECH NEWS" from the main campus and "ZERWAAN NEWS" from the Gwadar campus is another symbol of distinction for the University. Therefore, the University of Turbat is enlisted as one of those successful general Universities which have achieved the enviable feat of publishing their Annual Research Journal, Bi-annual Newsletter, Annual Report, Prospectus, and Convocation Booklet in such a short span of time. This is truly a big success story for a University in such a far-flung and remote area. The University of Turbat, being a student-centric university, is extending all possible facilities to its students for quality higher learning, research, and extracurricular activities.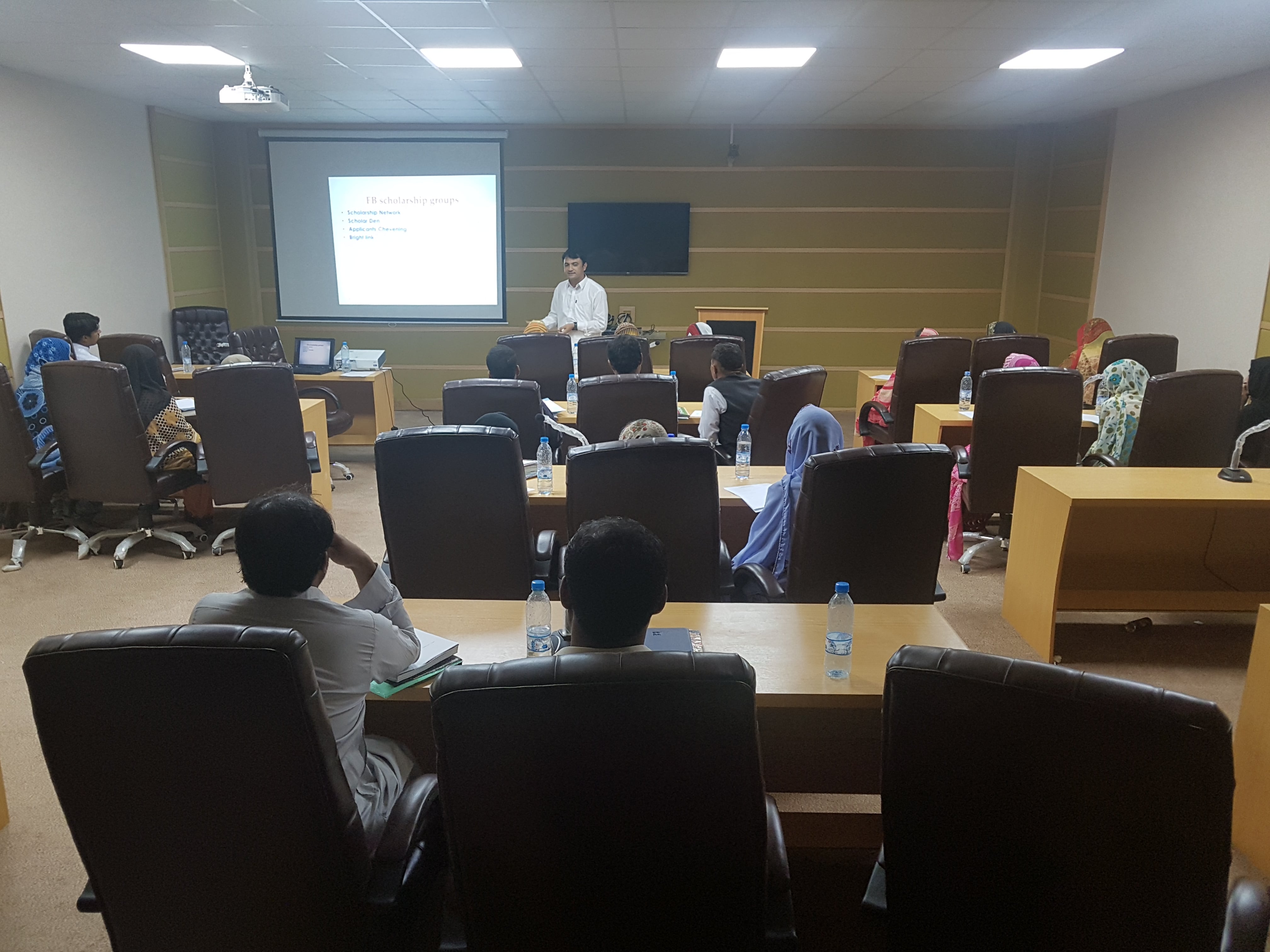 A video conference Hall has been established by HEC to connect the university with national and international institutions of higher learning. The Directorate of Information Technology, the backbone of the university, is one of the paramount achievements, connected to the Pakistan Education and Research Network (PERN 2) installed by the Higher Education Commission of Pakistan, providing Wifi and other IT-related services to students, faculty members, and administrative staff.
Besides dedicated libraries in each department, the university also has a central campus library and a public library with more than 40,000 books on different topics, national and international research journals, publications, periodicals, and newspapers.
A career counseling and students affairs cell has been established to help the students to resolve job-related issues such as finding work and setting career goals.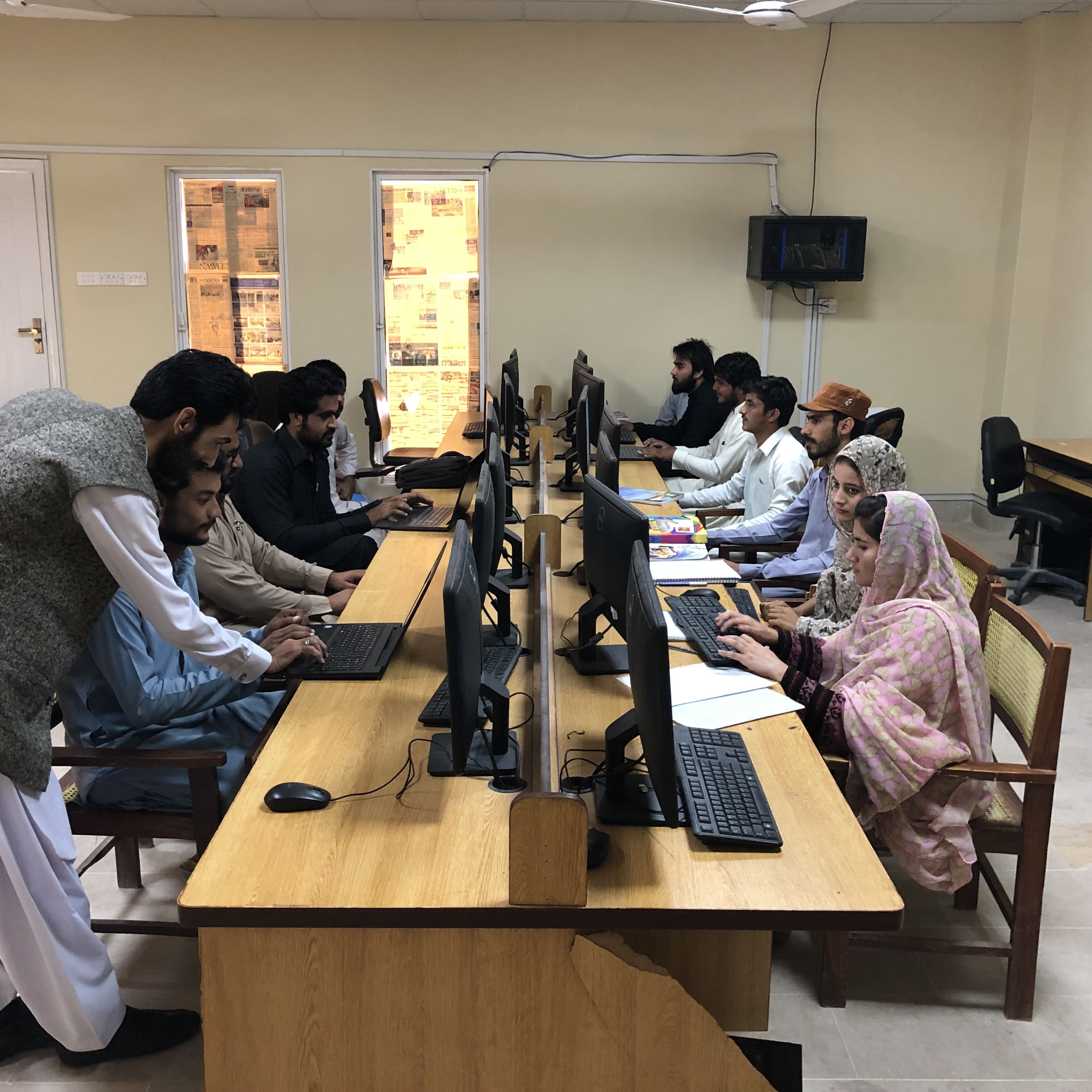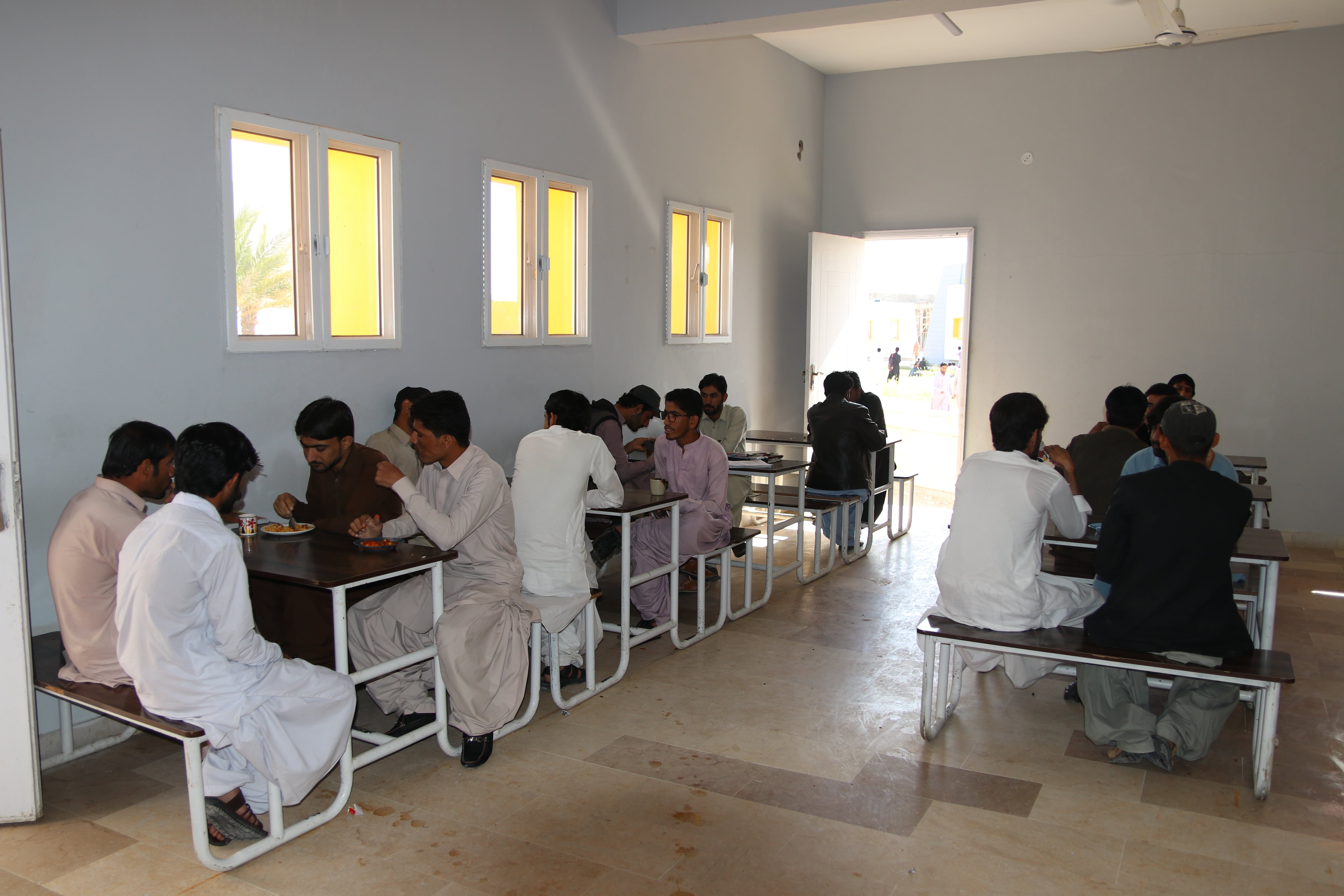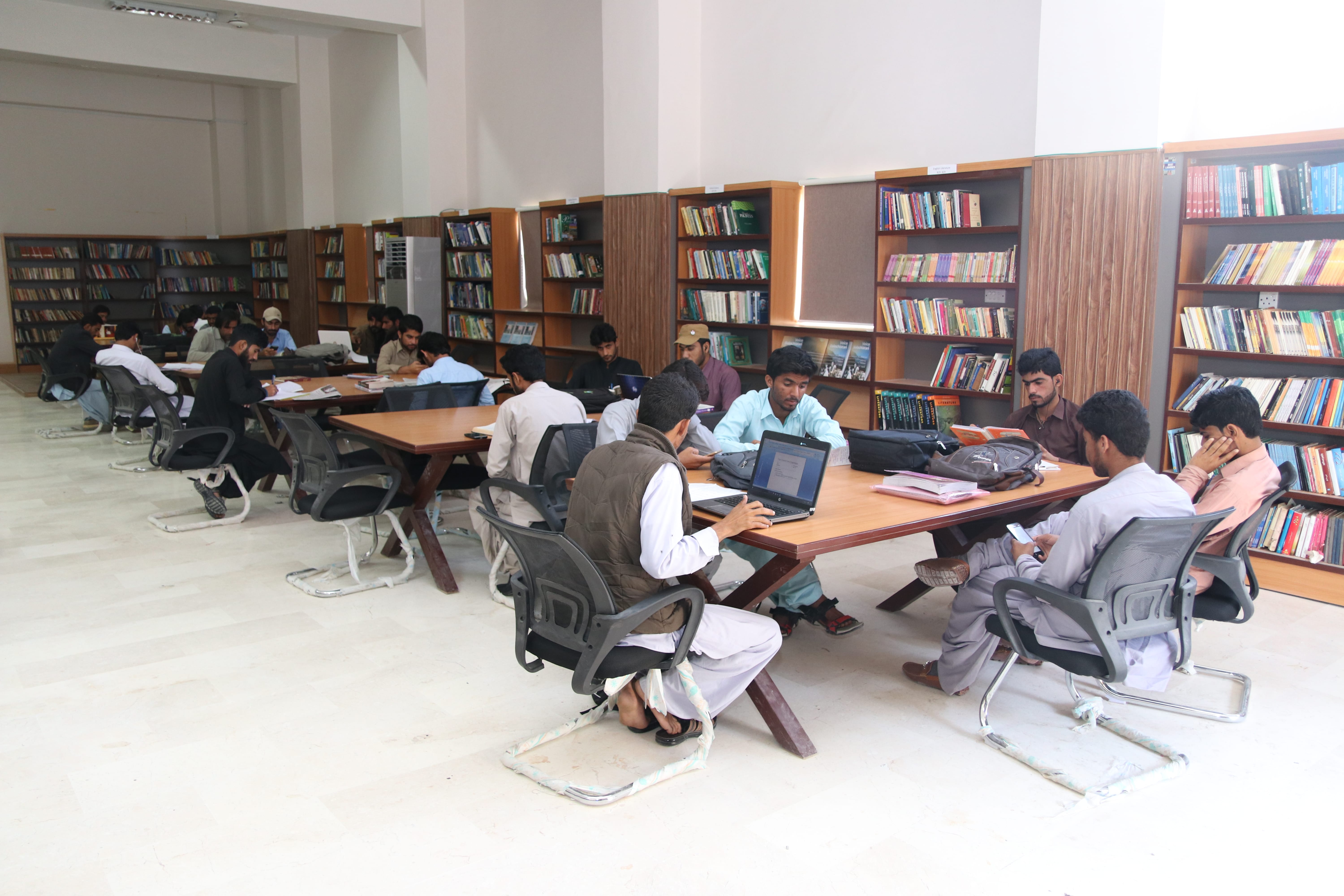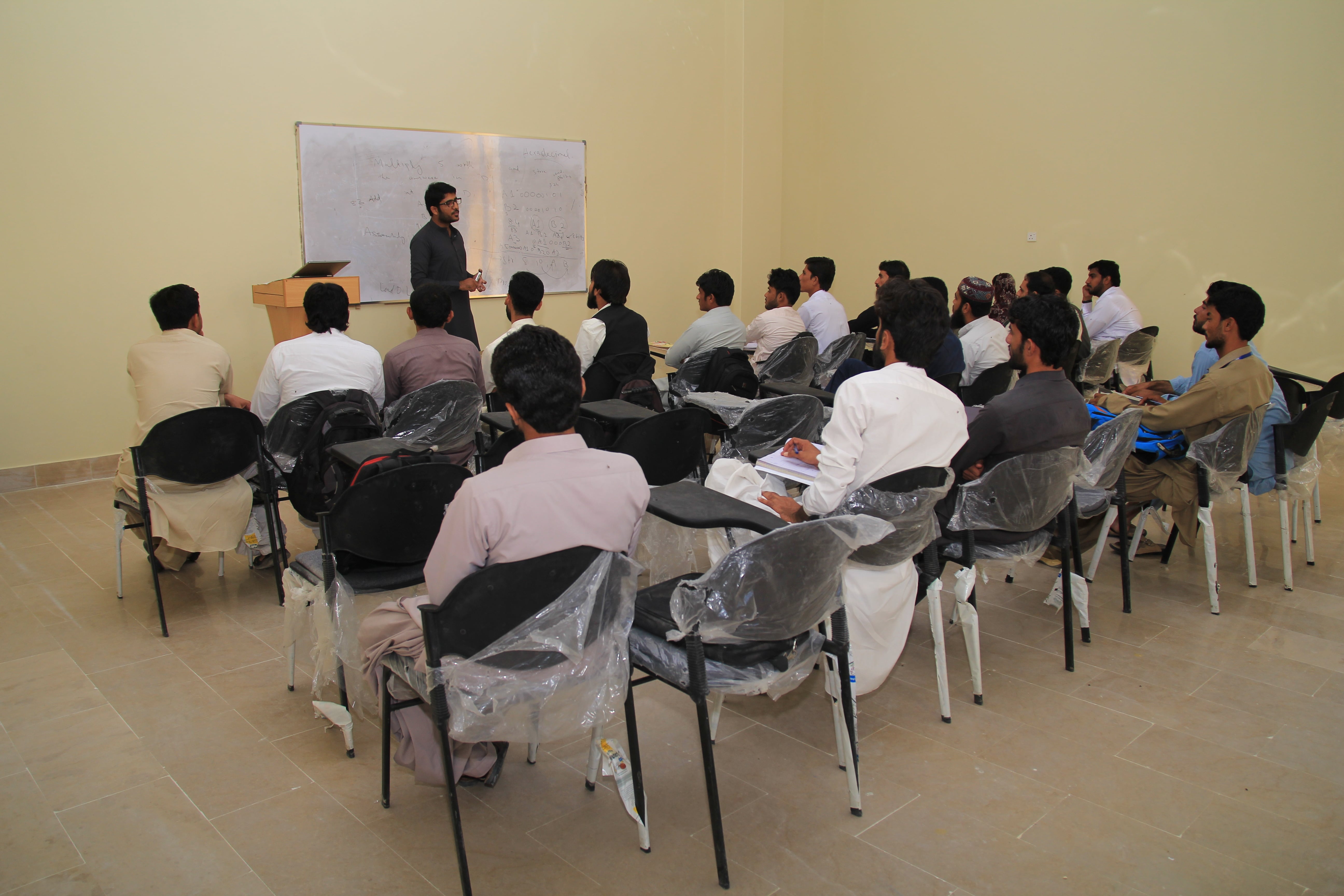 The Quality Enhancement Cell (QEC) with the support of the Quality Assurance Agency of Higher Education Commission of Pakistan is working effectively according to the needs of modern times in a changing world with the responsibility to ensure quality education with a futuristic mindset, encourage different academic activities, faculty training, and development workshops, and preparing self-assessment reports for different departments and faculty members. The University has signed a number of MOUs with leading national and international universities and educational institutions for the promotion of higher learning and research skills, with a view to exchanging knowledge and facilities with the signatories.
The University of Turbat has organized many seminars, workshops, training sessions, literary and academic events, international lecture series, certification courses in IT and entrepreneurial-ship, business galas, sports festivals, and study tours. The completion of the university's permanent campus in record time, the establishment of its sub-campus at CPEC central city Gwadar, raising 3 departments to 13 along with 37 programs in four faculty starting M.Phil. The program, taking reliable security measures, promoting cheating free examination system, launching IT academy in collaboration with HEC, entering into MOUs with national and international universities, establishing smart computer labs, affiliating all degree colleges of Makran division with the University of Turbat, co-hosting a national seminar on CPEC at Gwadar, conducting meetings of statuary bodies well in time, holding inter-university declamation contests, creating awareness against corruption, organizing IT and literary seminars, organizing Training workshops, international lecture series, annual Business Gala, various scholarships for students, national book fair and various extra-curricular activities in the regular interval are among the considerable achievements of the university. Many ideas and projects are in pipeline as the part of the short and long-term strategic plan of the University. Establishment of more market-oriented subjects, to set up another sub-campus in Panjgur, sending more scholars abroad for higher studies, training, and refreshment courses, starting Ph.D., M.Phil. Diploma and certificate programs in different disciplines, starting Chinese, English, and Balochi language certificate courses, an affiliation of more degree colleges and educational institutions to university, hosting national and international conferences, launching housing scheme for its employees, setting up constituent Model High School and generating revenue by its own resources are among the main milestones of future roadmap of the Turbat University.