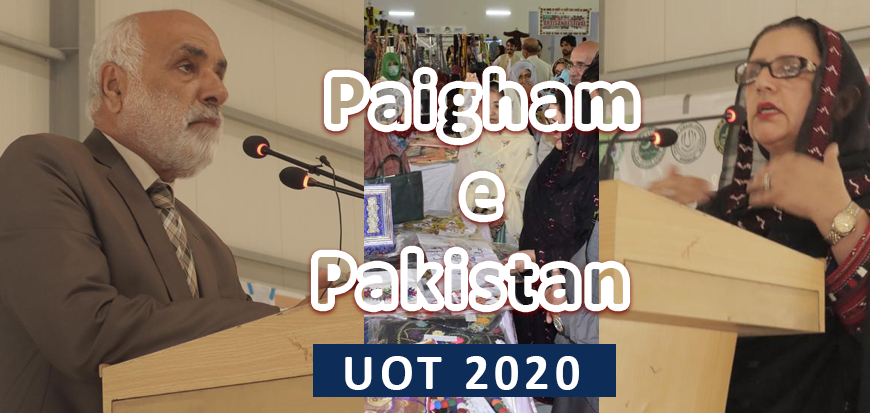 ---
Paigham-e-Pakistan Conference held in University of Turbat
A two-days-long Pegham-e-Pakistan Conference was organized in University of Turbat (UoT) on 26th and 27th October 2020.
The event was organized in collaboration with Islamic Research Institute International Islamic University Islamabad, Balochistan Rural Support Program (BRSP), National Rural Support Program (NRSP), Federal and Provincial government, Higher Education Commission of Pakistan and Zalmi Foundation.
Under Paigham-e-Pakistan, a dialogue session between Faculty and Ulema, and Dukhtaran-e-Pakistan National Conference were held on 26th October at Multipurpose Hall of the university. While Regional Youth Conference for Peace Building and Social Cohesion was held on 27th October 2020 at the same venue.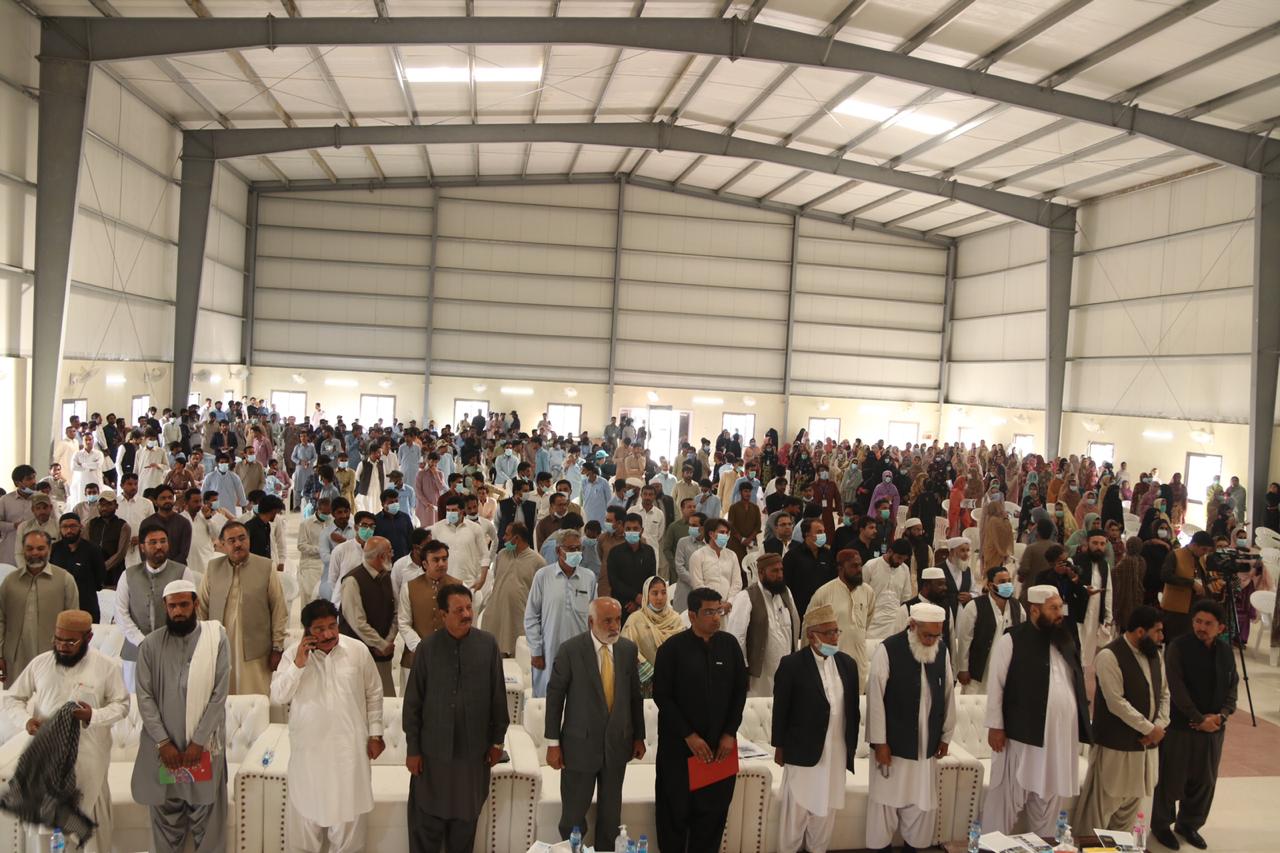 The Conference was attended by UoT's Vice Chancellor Prof. Dr. Abdul Razzaq Sabir, Registrar Ghulam Farooq, Controller of Examinations Tanvir Ahmed , Dean Faculty of Law & Director QEC Prof. Dr. Gul Hassan, Dean Faculty of Science and Engineering & Director ORIC Dr. Haneef Ur Rahman, CEO BRSP Nadir Gul Bareech, Senior Manager HR Abdul Rahman, Chief Finance Officer Muhammad Asim, Audit Manager Abdul Ali, Mulana Anwar-ul-Haq Haqqani, Qari Abdul Hafeez, Sardar Iqbal Khilji, Commissioner Mekran Division Tariq Qamar Baloch, Assistant Professor Changez Baloch, Deputy Commissioner Kech (R) Major Alyas Kibzai, Dr. Kashif, Mr. Hamza, Ms. Luluwa, NRSP Regional Manager Mir Yousaf Baloch, Ulema, Scholars, faculty members, notables, civil society members, media persons, students and people from all walks of life in large number.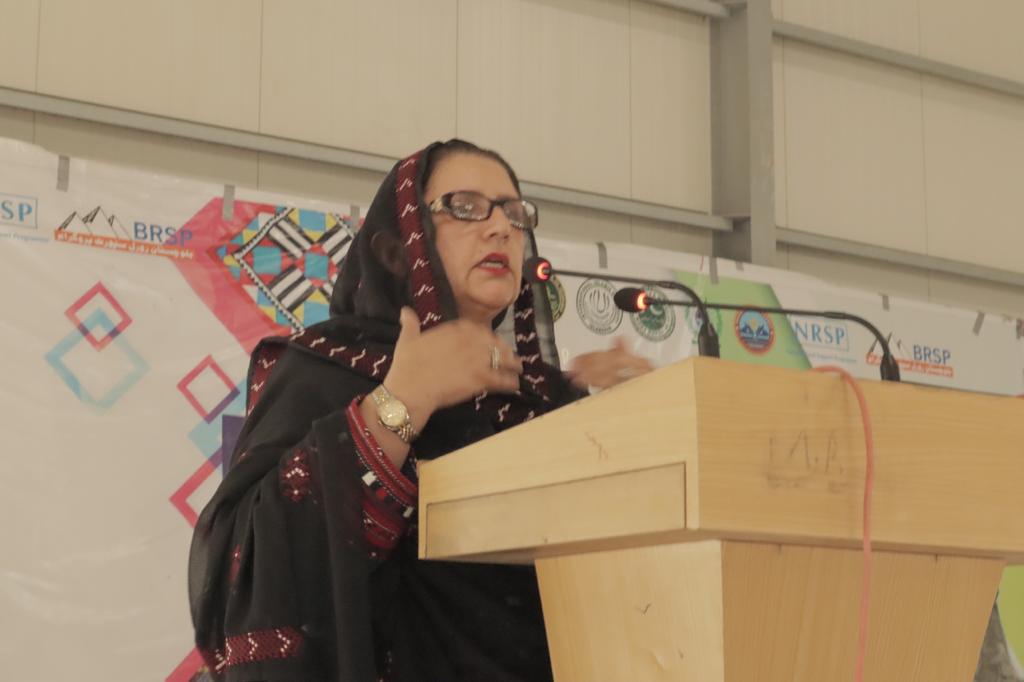 Addressing on the occasion of Dukhtaran-e-Pakistan (Daughters of Pakistan) National Conference as chief guest Federal Minister for Defense Production, Madam Zubaida Jalal highlighted the role of women in the province's development and especially in peace building.
She announced continuation of 50 scholarships and internships as per the students' academic requirements at the University of Turbat.
Federal Minister announced to facilitate the introduction of necessary programs, services and exposures for the talented youth of Balochistan.
She expressed the hope that the event would offer new perspectives for further deliberation for sustainable streamlining of the Makran's youth for social cohesion and national integration.
Madam Zubeida Jalal thanked the organizers of the conference and said, "People from other districts of Balochistan are coming to study at the University of Turbat. I want to provide quality facilities to male and female students of the university in available resources."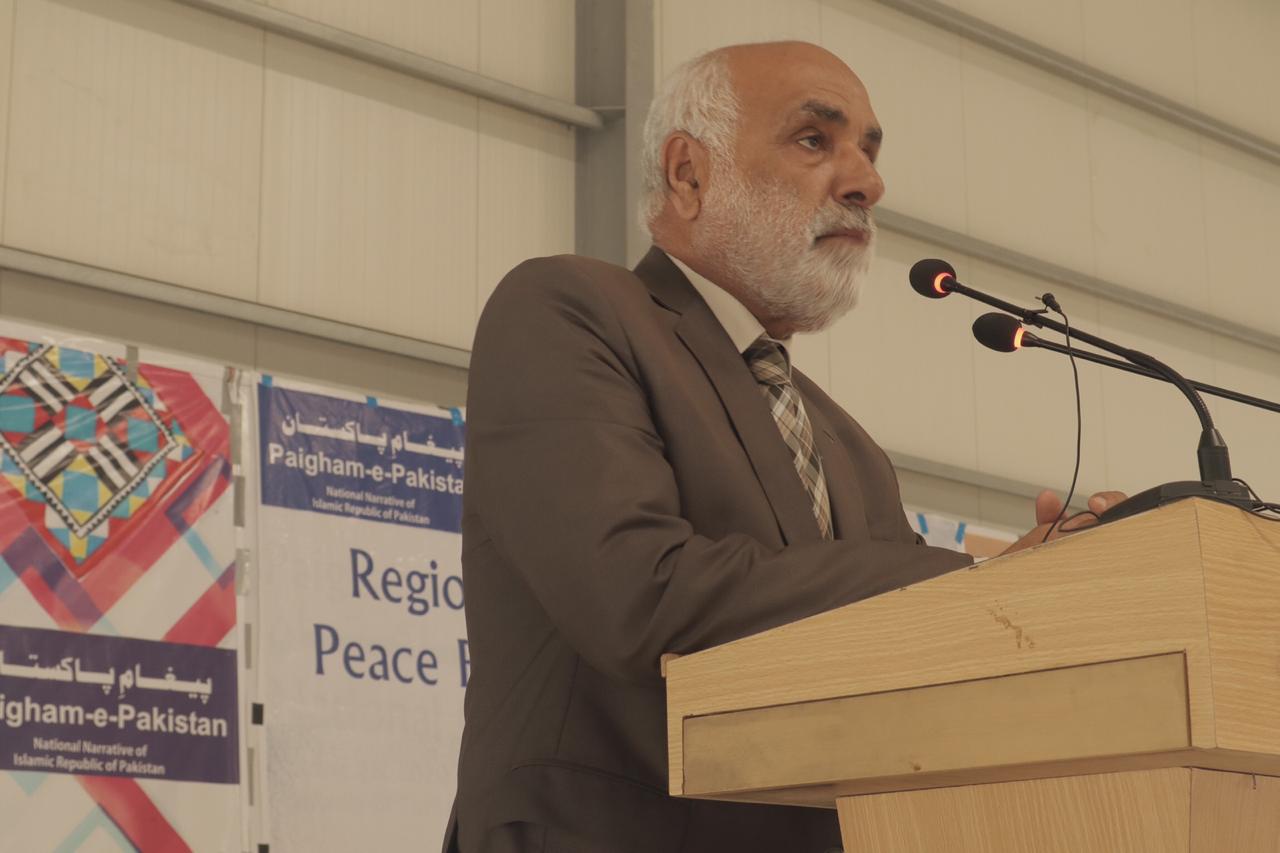 Addressing on the occasion Prof. Dr. Abdul Razzaq Sabir said that University of Turbat feel proud to host 2nd Pegham e Pakistan Program (National Narrative of Islamic Republic of Pakistan).
The conduct of various scholarly, cultural and recreational events under Pegham-e-Pakistan are key to eradicate all kinds of hatred from our society and a way forward on the path of peace, progress and prosperity for the people of Pakistan.
The Vice Chancellor said we are here today to create a sense of oneness and harmony among the youth of Pakistan through Pegham-e-Pakistan Conference which can counter negative attitudes and promote collective far-sightedness of nation. We believe that there should be no space for ethnicity, social and religious divide in this country.
Dr. Abdul Razzaq Sabir said that our youth, women, Ulema and faculty are our main source for promotion of peace in our society and peace can be placed only when we acknowledge difference of opinion and let everyone express ones thoughts without any violent or extremist approaches.
Highlighting the performance of Turbat University the Vice Chancellor said the achievements accomplished by Turbat University within short span of time, speak volumes of the tireless efforts of the University's faculty, administrative staff and students for making this day a reality. It would not have been possible without their support and commitment.
Addressing on the occasion BRSP CEO Nadir Gul Bareech said that Paigham-e-Pakistan is our national narrative to counter violence, extremism and terrorisms. This narrative was launched on 16th January 2018 and agreed upon by the people from all school of thoughts, Ulema, civil society, religious and political parties as complete code of life.
He said that it is our national duty to propagate Paigham-e-Pakistan in every corners of the country for the promotion of peace, harmony and prosperity.
He said if university provide them space, they will try to make the youth of Turbat skilled inside the university, otherwise the youth of Turbat will be sent to technical training centers in Karachi, Islamabad and other cities of the country.
He added that now it is the time for the state, government and NGOs to provide employment opportunities to the youth of Balochistan in a peaceful and prosperous environment.
Addressing the Conference, Dr. Zia-ur-Haq said that the Paigham e Pakistan is the message of restoration of peace in Pakistan. We may have grievances but that doesn't mean that we have to gun down our own people.
He requested to the youth to play their role in the development of the country. He said Paigham e Pakistan believes in the struggle for providing equal opportunity to all nations living in the country.
Addressing on Anger and Stress Management Dr. Taj Baloch highlighted the psychological state of women after early marriage.
Commissioner Mekran Division Tariq Qamar, Fatima Khan, Akaram Tareen, Assistant Professor Changez Baloch, Assistant Professor Dr. Tahir Hakeem, Assistant Prof. Dr. Abdul Qayyum, Madam Raheema Jalal, Dr. Atta Ur Rahman and Qari Anwar-ul-Haq also spoke on different thematic areas on the occasion. They said that Makran is called Babul-Islam, Pakistan is our country, Pakistan is like a beautiful bouquet, people from different parts of this country have great potential and the land of Makran is rich in mineral resources.
The speakers added that we should follow the teachings of the Holy Prophet to lead a prosperous life, and Islam teaches us non-violence. They said that protection of human rights and life is the responsibility of the state and Islam declared the killing of one human being as killing of all humanity. They were on opinion that the Paigham-e-Pakistan is like a resolution for the protection of human rights.
Other speakers said that women have also played an important role in promoting education in Turbat and continued to show a great love of learning.
On the occasion, Director General of Islamic University Prof. Dr. Zia-ur-Haq presented the award to Federal Minister Zubeida Jalal for her outstanding performance in various fields.
Meanwhile the Turbat University signed couple of Memorandum of Understandings (MoUs) with BRSP and IRI International Islamic University Islamabad and National Commission National Commission on the Status of Women (NCSW) Balochistan.
At the end of the ceremony, the Federal Minister and VC presented shields and souvenirs to the speakers, participants and organizers of the conference.
Controller Examinations and Chief Organizer of the event Mr. Tanvir Ahmed extended vote of thanks to the speakers, organizers, notables, guests, audience, teachers and students for their participations and contributions in the conference.
In order to celebrate the contributions of women to the social fabric and the overall good of the community, an artisan festival was also held by BRSP during conference.
Artists from the entire province participated. Handy-crafts displayed to showcase the skills of women workers gained much appreciation by the visitors at the event.
Zalmi Foundation Camp was also organized at the Cricket Ground of University of Turbat on 27th October 2020. Federal Minister for Defense Production Madam Zubaida Jalal and Vice Chancellor University of Turbat, the Commissioner Mekran Division Mr. Tariq Qamar graced the occasion as Chief Guests. Camp was organized by Paigham-e-Pakistan in collaboration with Zalmi Tv, Zalmi Foundation and University of Turbat. The purpose the Open Cricket Trial was to select players for PSL.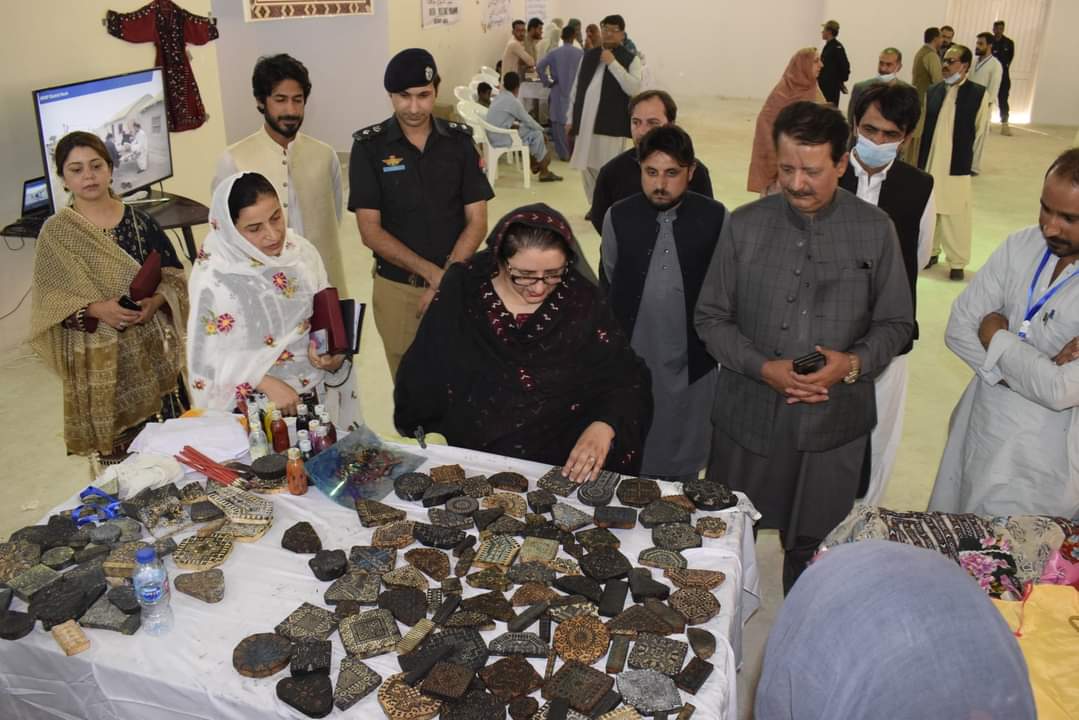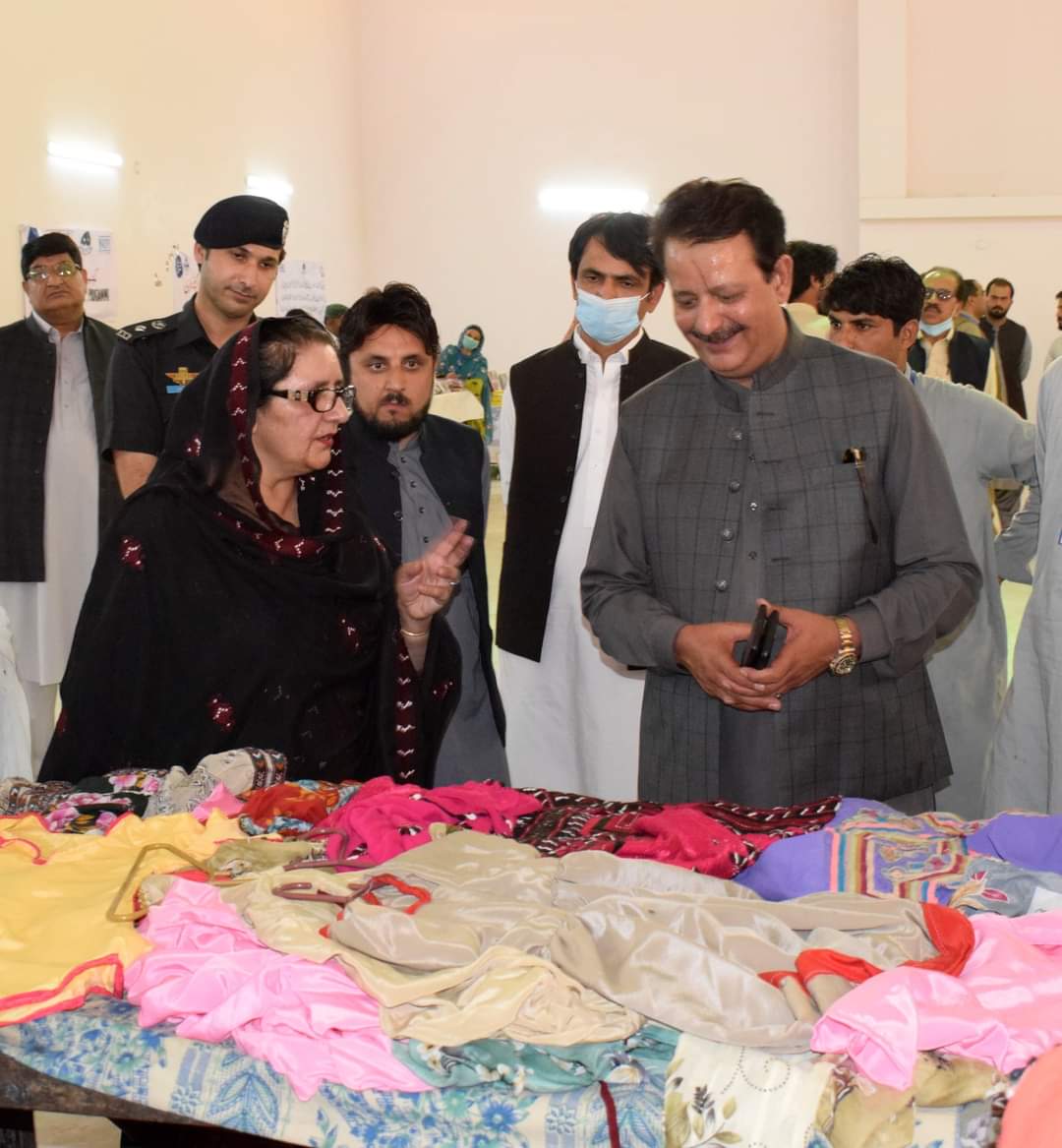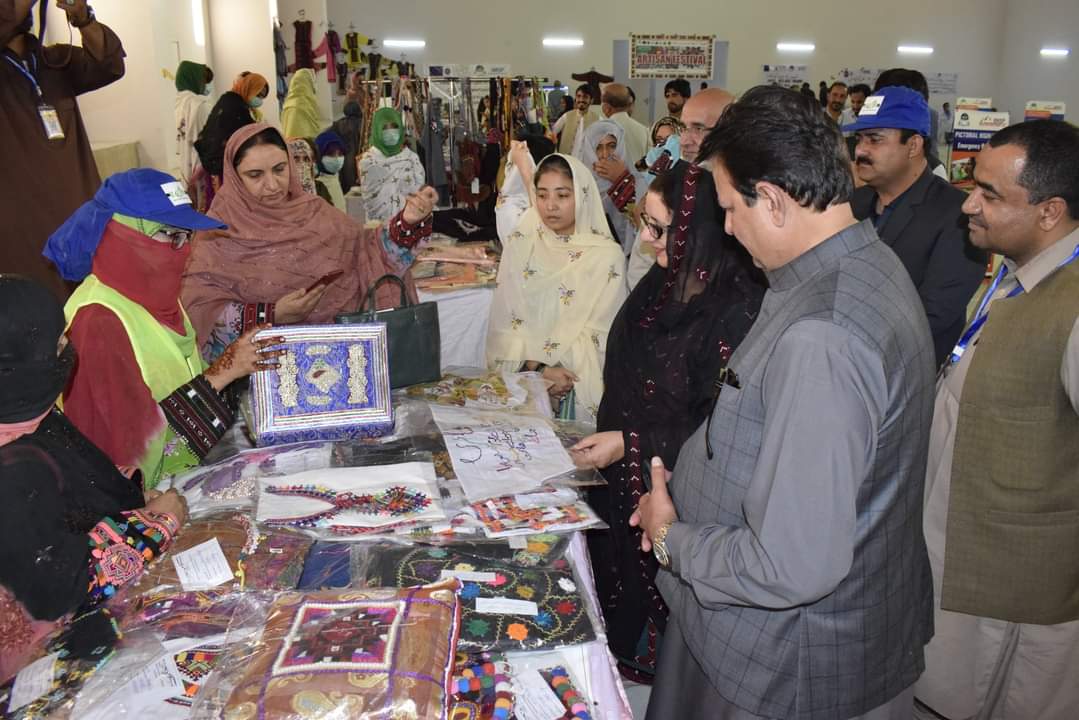 ---