---
Honorable Governor Balochistan Syed Zahoor Ahmad Agha visits University of Turbat
Honorable Governor Balochistan/ Chancellor University of Turbat (UoT), Syed Zahoor Ahmad Agha visited the University of Turbat on 28th December 2021. He was accompanied by Provincial Ombudsman Nazar Muhammad Baloch, Principal Secretary to Governor, Abdul Nasir Dotani, and other senior officials. After his arrival at University, Governor Balochistan chaired a ceremony at video conference room.
Addressing the ceremony, the Honorable Governor, Syed Zahoor Ahmad Agha has said that "It is pleasure for me to be here today among the highly talented and qualified faculty members of the University of Turbat. We need to honor and encourage our teachers so that they can transfer their knowledge and experience to the next generations. I am happy to see that the University of Turbat has accomplished great achievements in a short period of time. Due to the tireless efforts of Vice-Chancellor, Prof. Dr. Jan Mohammad and his team, the University of Turbat have become an important, strong, and beautiful institution of higher learning in the province."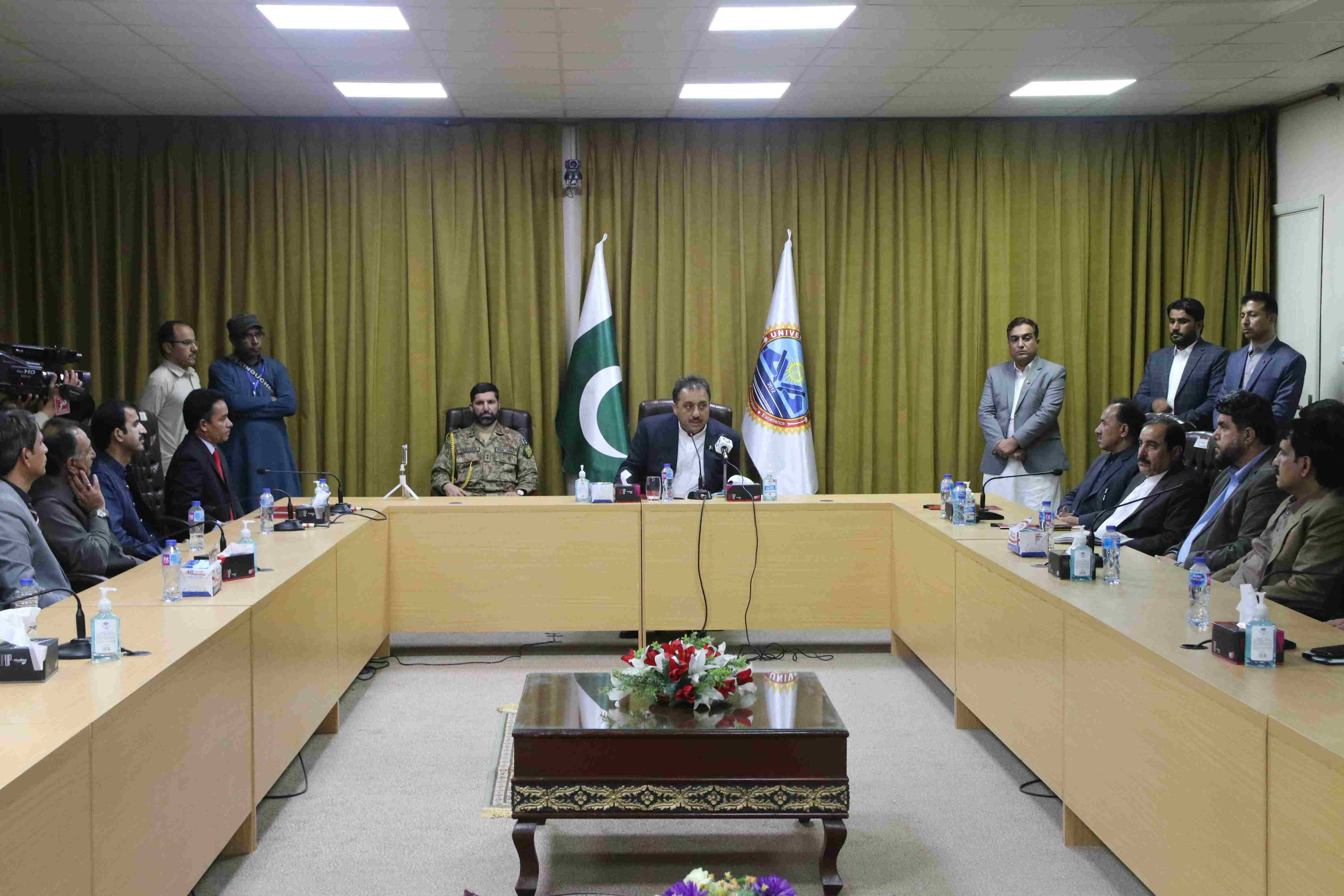 He said that it was a matter of immense pleasure to see a large number of women in a backward area like Turbat are pursuing higher education in UoT. He hoped that our women would work alongside men to make Balochistan developed and prosperous. He added that "we were committed to providing better access to quality education for boys and girls alike."
The ceremony was attended by faculty members, administrative officers of the university, provincial and district administration officers, and other distinguished guests. UoT's Vice-Chancellor, Prof. Dr. Jan Mohammad, UoT's Pro Vice-Chancellor, Dr. Mansoor Ahmed, Principal of Makran Medical College (MMC), Dr. Rauf Shah, Vice Principal, MMC, Dr. Aslam Azar, Dean Faculty of Arts, Social Sciences and Humanities, Prof. Dr. Abdul Saboor, Dean Faculty of Science and Engineering, Dr. Naeemullah, Dean, Faculty of Economics, Commerce and Business Administration  Dr. Waseem Barkat, Dean Academics Dr. Adeel Ahmed, Registrar Ganguzar Baloch, Director Finance Shah Beek Syed, Controller of Examinations Shakeel Ahmed, Director Public Relations, Ijaz Ahmed, Director, ORIC, Dr. Ghulam Jan, Director QEC, Dr. Riaz Ahmed, Commissioner Makran Division Shabir Mengal, Deputy Commissioner Ketch, Hussain Jan Baloch and heads of various academic & administrative departments were also present on the occasion.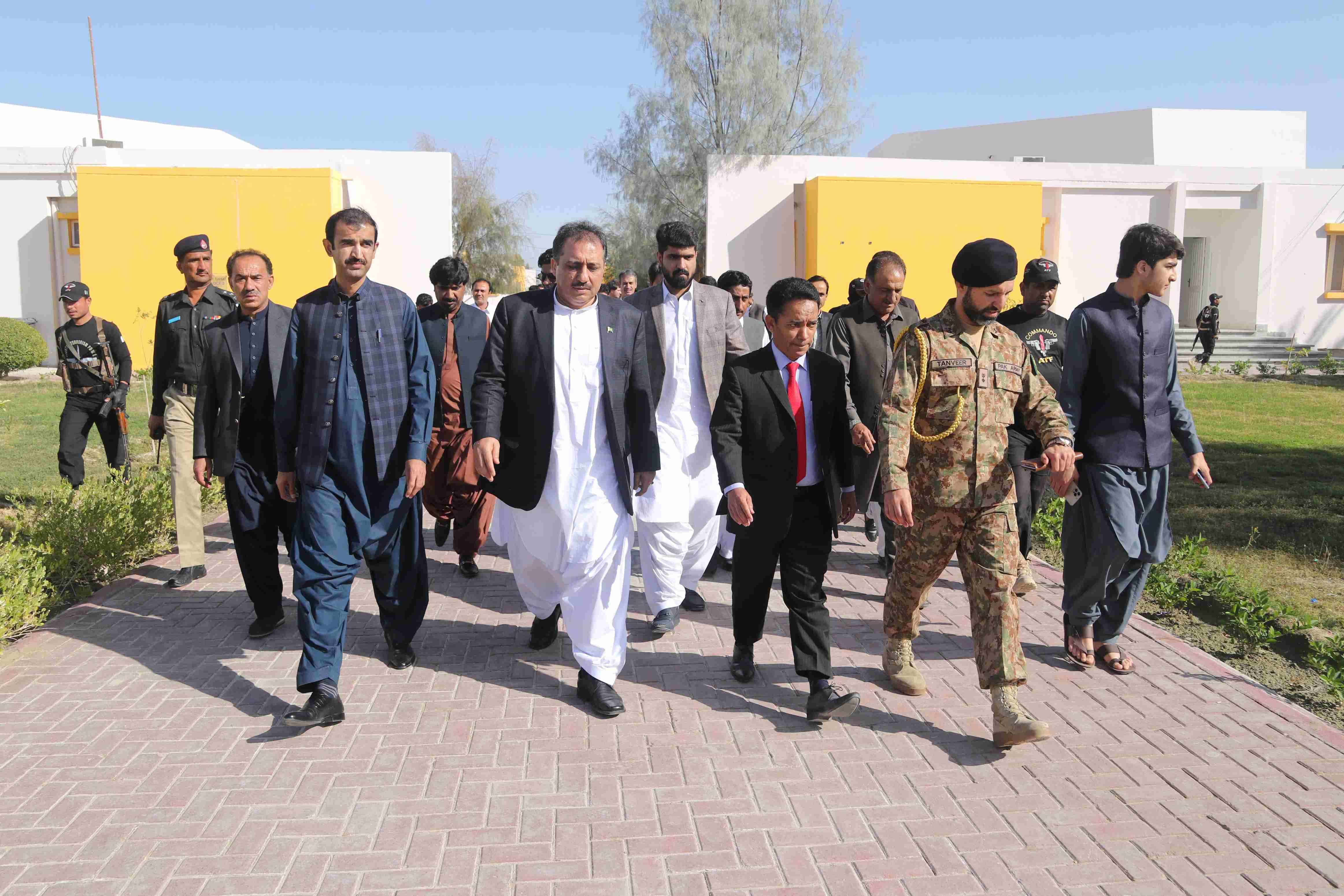 Addressing the faculty members and admin staff, Honorable Syed Zahoor Ahmad Agha said that scholars, researchers, and faculty members were very important pillars of Balochistan who can play an important role in overcoming the challenges faced by Balochistan and bringing about development and prosperity in the province by utilizing their knowledge, insight, and wisdom. He said "This is the age of technology, skills, and quality education. Quality education not only strengthens an individual but it also strengthens the people as a nation. Without acquiring education we can neither develop nor compete with the developed nations. Teachers have a great responsibility to utilize all their academic capabilities and wisdom to make the youth realize that only the education and educational institutions can lead us towards success and prosperity."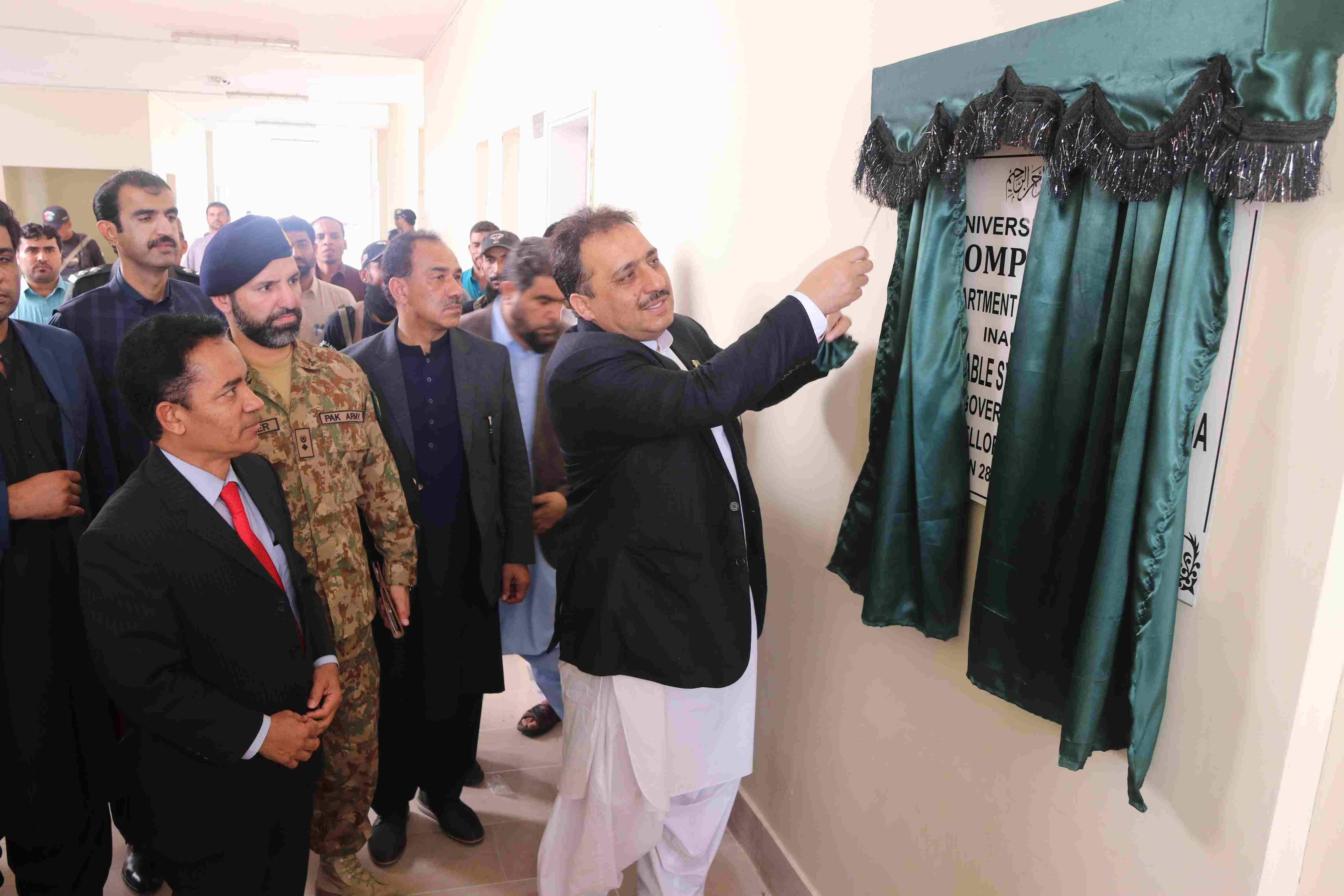 Thanking the Vice-Chancellor, faculty and other distinguished guests, the Governor of Balochistan assured that he would continue to visit the University of Turbat in the future and would provide all possible support for the further development of varsity.
In his welcome address, Vice-Chancellor, Dr. Jan Mohammad thanked the Governor of Balochistan for taking his precious time to visit the University of Turbat. He said that this region was very fertile in terms of education and talent. The youth of the area were very keen on acquiring education. There is immense potential in the students of the University of Turbat to play an important role in achieving the goals of economic development and prosperity. VC underscored that the UoT has the potential to become a world-class institution of higher learning. We desperately need the government's patronage and attention to take UoT at par with the institutions of international standards. He said that we were working closely with various universities and research institutes of the world including USA, UK and China.
Meanwhile, a documentary film on the background and achievements of the University was also presented. Later, VC presented gifts of special shield, Balochi chadir, and painting to the Honorable Governor and other honorable guests. Besides planting a tree, Governor Balochistan also inaugurated gymnasium and computer labs equipped with modern facilities.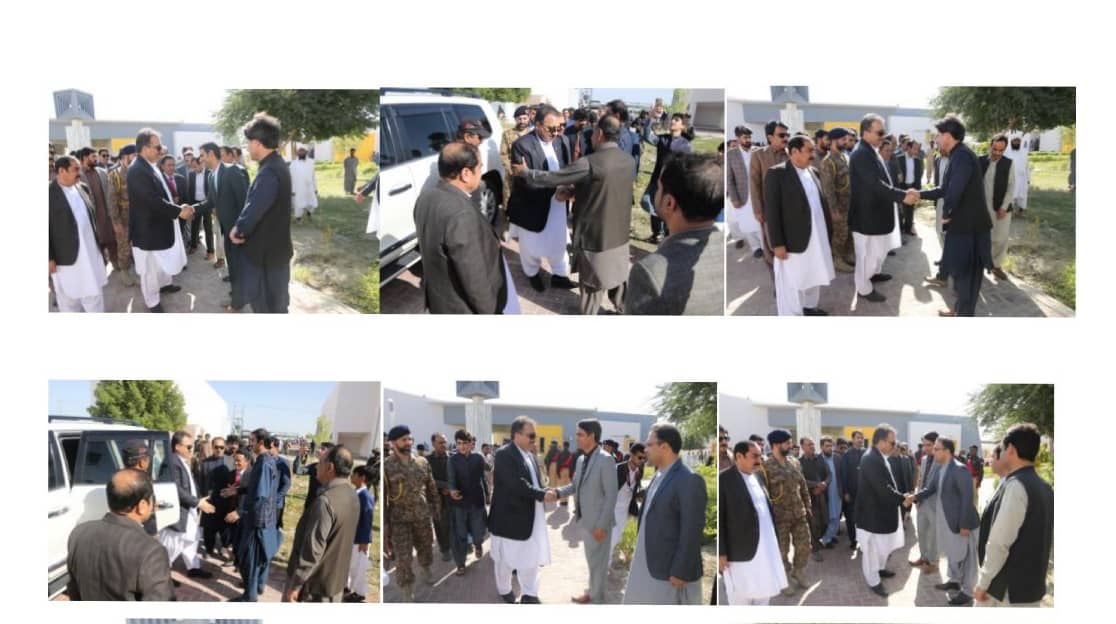 ---